You work in an extremely competitive marketplace and you depend on your technology to give you an edge. As you grow and evolve, your technology can be a driving force to enable better customer service, more targeted marketing, and better business management. That means a strategic IT plan – outlining initiatives, priorities, and budgets – is a crucial part of your overall business planning process.
Need someone to sit down with to discuss your 2016 IT strategy? CLICK HERE.
Why do you need a strategic IT plan? In today's modern business environment, conditions change incredibly fast and those who don't anticipate or respond to changes will lose their competitive edge. Far too many companies implement technology for the sake of having technology. Although creating a successful strategic IT plan is complex and time-consuming, it's the best possible way to promote organizational growth and success.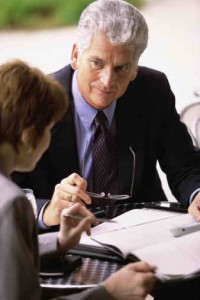 If you go into the new year without a strategic IT plan, you're constantly going to struggle with regrettable spending, inefficient use of assets, and failure to meet the expectations of stakeholders.
Cohn Consulting Corporation is here to help you stay on track as we help you create a strategic IT plan for 2016. We'll make sure to develop a well-documented roadmap that prioritizes all goals and objectives, as well as recommendations to meet those goals and objectives. We go above and beyond to:
Bring our experience creating successful strategic IT plans for dozens of clients in a multitude of industries to the table.
Provide insight on a wide range of technologies and help you evaluate the latest solutions to find what works for you.
Identify measures of success for all initiatives and keep track to ensure a seamless process from start to finish.
Obtain ongoing confirmation from the leadership team regarding what initiatives are vital to the company.
Determine an appropriate budget that lets you optimize resources, make smart investments, and prevent unexpected expenses.
Discover the power of a strategic IT plan aligned with your business goals and objectives. Contact Cohn Consulting Corporation at (770) 321-5532 or email us at info@cohnconsultingcorp.com or fill out the form on this page to get started.
"Your Professionalism with this situation at the Zero hour is definitely a rarity. Your team's response was to take on a project that you had no prior knowledge of other than a customer was in a tight spot and needed assistance."