Cohn Consulting Corporation strives to help our clients get the maximum benefit of an optimized, well-functioning information technology environment while reducing risk. When Windows 10 was released in July 2015, we knew the operating system was far too new without a solid track record to depend on. Naturally, every release comes with bugs that need to be ironed out. This is why we waited until management, security, and privacy concerns were alleviated before starting to migrate our clients over to it.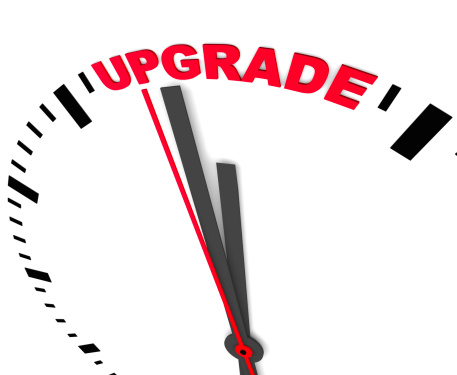 Although there's a lot of excitement surrounding the new operating system, it's vital to decide whether or not the operating system is right for you and create a plan before making the switch. Cohn Consulting Corporation knows Windows 10 introduces a variety of changes – from security to application management – that require extremely careful planning.
In the first quarter of 2016, we plan to start migrating our clients over in a highly managed fashion as we:
Take inventory of the entire infrastructure including hardware and software assets, in order to figure out what's compatible, what issues may occur, and what the appropriate plan should be.
Keep any predetermined budgets in mind as we let you know what the cost of the upgrade will be and any training or support costs required following the upgrade.
Identify pilot users and systems to be migrated over, then come up with success criteria for the migration. This ensures nothing is missed during the process.
Develop a deployment plan for the entire organization, in order to ensure every staff member knows what to expect. This eliminates frustration and a potentially difficult learning curve.
We work with our clients to select the best way to update their unique environment, such as:
Upgrading existing PCs
Performing a complete hardware refresh
Undergoing a staged adoption via new hardware acquisition
We truly look forward to helping our clients upgrade to Windows 10 as it's a fantastic operating system packed with great features. However, we'd like to remind our existing Cohn Care™ clients that anyone who does upgrade outside the scope of a migration project will be doing so in an unmanaged fashion. We urge you to reach out to us and ask about how we can help, in order to make sure your migration is a seamless process.
Cohn Consulting Corporation is here to help you start planning to upgrade to the latest operating system with ease. Contact us at (770) 321-5532 or email us at info@cohnconsultingcorp.com for more information.
"Your Professionalism with this situation at the Zero hour is definitely a rarity. Your team's response was to take on a project that you had no prior knowledge of other than a customer was in a tight spot and needed assistance."