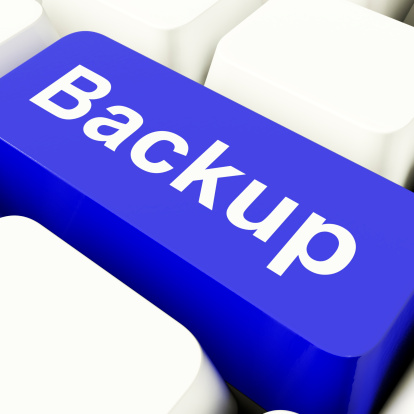 The data on your computer includes your documents, music, photos, videos, contacts, and software. Modern computer hard drives are able to hold enormous amounts of data, which makes the consequences of data loss potentially disastrous for a business.
Does your organization regularly back up your data? If not, it's important to start backing up your data immediately. There are so many unfortunate events that can lead to loss of your business critical data, and the impact would be inconvenient, stressful, time consuming, and expensive.
When you have two backups of your data, including an off-site and on-site backup, you're able to feel secure and confident, knowing that regardless of what happens to your network, all of your important data will be safe. Here are the top five reasons for backing up your data:
Theft
It's not always possible to avoid theft, a common occurrence that often leads to data loss. A theft could involve the physical theft of a device, or hacking into your system and stealing your business data. With a consistent backup of all of your data, you're able to ensure the safety of your information, regardless of what type of theft has occurred.
Human Error
Sometimes, employee accidents can lead to data loss. A simple mistake can easily lead to a huge loss in data, such as downloading the wrong file or choosing the wrong command. Avoid data loss caused by staff and backup your data.
Hardware Failure
If certain components of your system happen to fail, there's no way to bring back the data that was held on them. Keep multiple copies of your backups because all pieces of hardware have the potential to fail.
Disasters
Many organizations would like to believe that they'll be safe in the event of a natural disaster, however, when a natural disaster occurs; no organization is exempt from their potentially devastating effects. A fire, flood, or other disaster could lead to a huge loss of important components of your network, ranging from your individual computers to your server. The only way to protect your business critical data against disasters is to back it up on a regular basis.
Viruses
For networks, a common factor in data loss is viruses, which can gain access to your entire network and wipe out all of your data completely. Similar to disasters, you can never predict when a virus could appear from a phishing email or malicious download.
Keeping Your Data Safe
With backups, it's simple to protect your data by making copies and storing them somewhere other than your computer hard drive. Plan for potential loss of data and avoid the disastrous and costly aftermath by having two methods of backup: off-site and on-site.
"Your Professionalism with this situation at the Zero hour is definitely a rarity. Your team's response was to take on a project that you had no prior knowledge of other than a customer was in a tight spot and needed assistance."