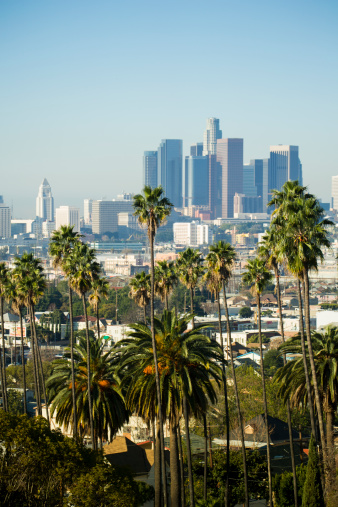 Los Angeles dominates the entertainment industry as one of the world's largest and most glamorous cities. The city produces incredible amounts of wealth and symbolism for American success. And now, L.A. has begun to gain status as a technical destination, nearly approaching the level of technological prominence as Silicon Valley.
While Silicon Valley remains the number-one startup ecosystem in the world, multi-million dollar startups with worldwide recognition are now coming to L.A, and a few celebrities are now taking on tech companies as their pet projects.
The continuous growth of the technology industry nationally, despite the depressed economy, has convinced a lot of people that a Northern California area code isn't a requirement for tech success. There are many resources available in L.A. for tech entrepreneurs, such as mentors, educational events, and seed money, and they are enticing them to relocate to the area.
A Significant Effort Has Been Put Into The Rise of L.A.'s Tech Scene
The rise of L.A.'s tech scene has taken significant effort, and will continue to require more:
"We're known as the entertainment capital in the world, but we're not known for Silicon Beach, and that needs to change," said L.A. mayor Antonio Villaraigosa.
In order to change the perception of L.A. and encourage entrepreneurs, students and investors, L.A.'s government has proposed a variety of initiatives so people will consider the area for their technology projects. These initiatives include:
Reaching out to wealthy locals and venture-capital firms to advertise early-stage companies in the area.
Extend the Expo Line to Santa Monica, bridging the contrasting tech communities surrounding the county, allowing for increased collaboration and uniformity.
The Edge L.A. Fellowship program that will connect recent graduates to established entrepreneurs and businesses to keep them in L.A.
While new initiatives are a good start, becoming an established tech city doesn't mean abandoning what made the city great in the first place. In order to obtain sustainability in L.A., tech sensibilities should be combined with the established entertainment culture.
As a start, the city needs to continue to attract popular celebrities as investors. One is Justin Timberlake who's invested in a celebrity-backed startup, remodeling the social-media site, MySpace. Companies that are transforming the entertainment industry must also be encouraged to base themselves in L.A.
With all of these elements coming together L.A. is definitely positioned to be the next tech capital.
"Your Professionalism with this situation at the Zero hour is definitely a rarity. Your team's response was to take on a project that you had no prior knowledge of other than a customer was in a tight spot and needed assistance."