We hear a lot of predictions in the world of information technology, especially surrounding cybercrime. So far, we've put a significant amount of time and effort into staying ahead of forecasts for the new year. Unfortunately, it's looking like cybercrime won't get any easier to fight. Hackers will continue to evolve and become more sophisticated. Here are a few predictions for 2016:
Cybercriminals will increase their efforts in terms of online money extortion with more complex ransomware.
Cybercriminals will increase attacks on point-of-sale systems and ATMs, as well as alternate payment systems, such as ApplePay.
Cybercriminals will create more variants of mobile malware designed to steal corporate information.
Despite the predictions listed above, less than 40% of businesses have started reviewing their existing security processes, people, and technology to be prepared for the new year. Cohn Consulting Corporation's Cohn Care™ managed clients are very well protected against cybercrime. However, it's valuable for all companies to undergo a full security audit for added assurance of protection.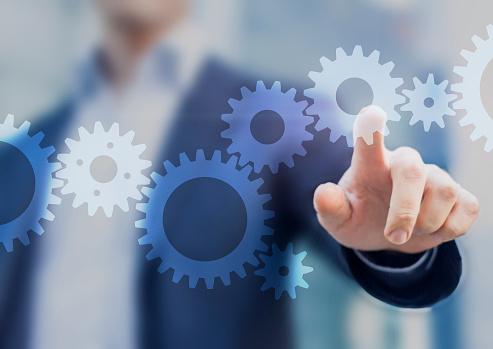 For those who aren't one of our Cohn Care™ managed clients, we strongly urge you to schedule a review. This is vital to find out what needs to be done to get you up-to-speed and ready to face increasingly complex and sophisticated attacks.
Our team is here to perform a thorough review, in order to help you make the transition from your current state to a more secure state that's able to defend against attacks. We start with assessing your current infrastructure to identify critical data assets – both physical and virtual – that must be considered, including those from:
Security devices
Firewall configurations
Hard disk drives
Flash memory sticks
Cloud-based applications
And more
We'll gain a better understanding of how and what data is stored, the systems on which data resides, and any security measures in place.
Understanding policies, procedures, and processes in place for data governance
We sit down with you and your staff to discuss any existing policies, procedures, and processes in place for data governance purposes. This lets us determine what's being done to meet the following requirements:
Regulatory
Legal
Environmental
Operational
Implementing the right security measures to safeguard against threats
Once we've identified critical data assets and discussed any existing policies, procedures, and processes in place, we're able to implement the right security measures to help you safeguard against threats. These security measures may include:
Access control to limit access to authorized users and/or devices.
Training to keep staff aware of current threats, policies, and procedures.
Regular maintenance to prevent antiquated equipment from becoming vulnerable.
Technical security solutions, such as anti-virus software, firewalls, and more.
Patch management to keep all hardware and/or software up-to-date.
Encryption to protect information at rest and in transit from unauthorized access.
Cohn Consulting Corporation knows 2016 will be one of the worst years ever for cyber-attacks against businesses large and small. Schedule your IT security review with our team of professionals. Call (770) 321-5532 or email us at info@cohnconsultingcorp.com.
"Your Professionalism with this situation at the Zero hour is definitely a rarity. Your team's response was to take on a project that you had no prior knowledge of other than a customer was in a tight spot and needed assistance."