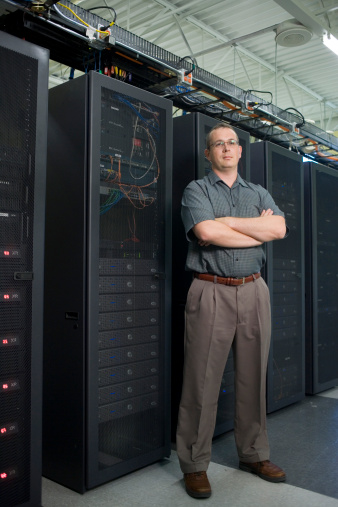 In today's technology driven world, data is extremely important for businesses of all sizes. To retain the trust of your customers, it's essential that you protect their confidential information in a reliable data center. There are countless data centers to choose from, and it can be difficult to select the best one for your business. In this respect, there are some important factors to consider:
While your chosen data center may not be in your vicinity, it's necessary for it to be located in a safe and secure place. Ideally, your data center should be located far away from the chaos of a city, or areas that are prone to floods, earthquakes, and/or hurricanes. In addition, consider whether or not the area is commonly affected by man-made hazards like arson and theft.
Your data center will have a high-speed Internet connection. However, it's important to ensure it has a couple of backup Internet connections in case lines go down. If the data center has a few backup Internet connections, your data will always be accessible, intact and safe. Make sure the speed of these spare lines is similar to the main Internet connection, or your users may complain of a slow connection speeds.
The data center should have sufficient power backup to ensure your data is accessible in the instance of a power outage. Look for unbiased reviews about your chosen data center to see if others have problems accessing their data when power goes down.
Besides the typical digital security measures, look for armed guards at the entrances to the facility, biometric systems, and closed circuit TVs both inside and outside of the premises. A well-guarded facility is the optimal choice for your data center. Other security aspects, including servers protected by locked cages, 24×7 camera monitoring, and automatic fire extinguishers should be in place as well.
Consider what type of cooling system is used in your chosen data center. The cooling system within a data center should be scalable and flexible, with redundant cooling features to guarantee steady performance.
State-of-the-Art Technology
An ideal data center must adopt the latest technology to be in sync with ever-changing and evolving world of IT. You definitely don't want your data center to run on an outdated technology infrastructure.
If you're hosting your website and data on the cloud, you must have access to 24×7 customer care assistance. Try to find a data center with onsite data center services, so you don't have to worry when maintenance is required.
"Your Professionalism with this situation at the Zero hour is definitely a rarity. Your team's response was to take on a project that you had no prior knowledge of other than a customer was in a tight spot and needed assistance."