Windows 10, Microsoft's latest operating system, was recently released. Windows 10 brings a wide range of new features, as well as old beloved features, such as the Start button. However, there's something you need to keep in mind: Windows 10 is having a fairly smooth rollout but there's been various privacy and security concerns lately. Throughout the first month, a multitude of updates have been released. Since Microsoft is pushing out so many updates so quickly – without detailing what is being fixed – it makes sense to wait for things to stabilize.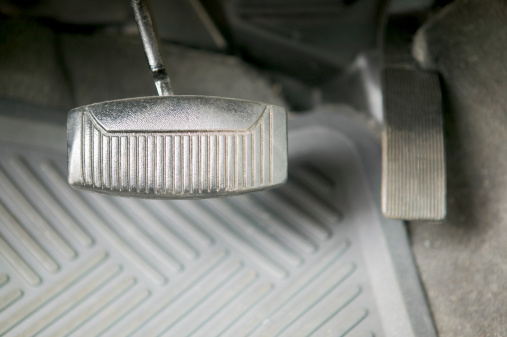 Cohn Consulting Corporation knows it's never a good idea to rush into the latest operating system. Call us at (770) 321-5532 or send us an email: info@cohnconsultingcorp.com for more information. We'll help you avoid the aftermath of upgrading to Windows 10 too early.
The average employee will upgrade as soon as possible upon finding out about the latest operating system. They'll think it's new and innovative so it must be fantastic. In truth, that's simply not the case. We strongly recommend waiting to upgrade for the following reasons:
The operating system will improve over time: Microsoft has been updating the operating system over the past several weeks and will probably do so for several more, so why risk incompatibility or security threats when it's only going to be improved later? Waiting a few weeks will spare you from any update glitches in the near term.
The possibility that some of your hardware won't be supported: There's tons of different hardware devices out there. It's going to take some time before Windows 10 supports every piece of hardware.
The risk of software incompatibility is quite high: Unless you've checked for compatibility issues before upgrading, you will likely experience a myriad of issues. When that happens, you're stuck dealing with those issues until:
A full wipe of your system has been performed
The previous OS has been reinstalled
Windows 10 is fantastic but we feel it's best to start migrating AFTER its fully supportable. At this point, things are still shaking out and each day brings new concerns. In a managed environment, this introduces too much risk and requires too much support. Once Windows 10 is stable, we'll work with our managed clients to ensure their hardware and software is fully supported and then upgrade their systems in a smooth and managed fashion with everyone knowing exactly what will happen and when.
For those who aren't existing managed clients of ours, we recommend waiting another month or two until the bug reports subside and the software vendors catch up. Once this happens, contact our team of experts and we'll help you upgrade.
Cohn Consulting Corporation is here to manage the rollout of Windows 10 and any new developments in terms of technology. We're here to give you the most hassle-free technology experience. Call us at (770) 321-5532 or send us an email at info@cohnconsultingcorp.com or fill out the form on this page to get started.
"Your Professionalism with this situation at the Zero hour is definitely a rarity. Your team's response was to take on a project that you had no prior knowledge of other than a customer was in a tight spot and needed assistance."