Blogging might not be anything new; however, it is one of the most-used and effective content marketing tools that a small business has at its disposal. In fact, marketers who use blogs acquire an impressive 67 percent more leads than those who do not. In addition to acquiring more leads, blogs are one of the easiest ways that small businesses can connect with the 81 percent of online U.S. consumers who look to blogs for trusted information and advice on products and services. In short, if you are not blogging, then you are failing to connect with an awaiting consumer audience and, as a result, are minimizing revenue opportunities.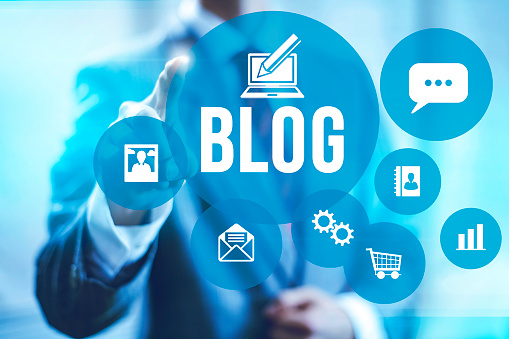 3 Tips to Improve Blogging for Small Businesses
Whether your small business is a part of the IT sector or focuses on retail sales, the following three tips will help you successfully implement an ROI-generating blogging campaign.
Blogging provides valuable market insights. Did you know that blogging has important IT and marketing components? When you actively post to your blog, you are able to gain valuable market insights into the wants and needs of your audience. From an IT perspective, you can use the back end of your site to effectively determine the pages your audience views after reading your blog posts. You can then maximize those pages with the appropriate revenue-generating Call-To-Actions (CTAs).
Blogging enhances Search Engine Optimization (SEO) efforts. There is little to no point in having a website if your intended audience can't find it. Blogging is an effective way to publish relevant content to your website. In fact, search engines are more likely to display websites that consistently publish valuable content. In short, the more relevant content that you have on your website, the easier it will be for your site to make its way to the top of the search results, and the greater the likelihood that you will reach your intended consumer audience. In addition, you can implement digital IT best practices, such as tracking methodologies in the form of cookies and fingerprints to further track the behaviors of your consumer audience. By tracking their behaviors, you can more effectively create digital marketing campaigns that result in higher sales.
Blogging builds credibility within your industry. A small business blog that produces high-quality content will give you the credibility that you need to attract new customers, retain current customers, and gain a competitive edge over your industry competitors. In highly competitive markets, establishing credibility is key in becoming an industry expert. When you are an industry expert, you are more likely to have other companies link to your site, establish a brand name, and attract consumers who are ready to purchase your products or services. In this vein, it is important to note that all blogging efforts should provide value to your consumers.
The Bottom Line: Blogging Leads to More Successes for Small Businesses
The key to blogging success is to create valuable content for a carefully garnered audience. Once you have created and published the content, you need to track your results both on your site and across the web. By implementing proven digital IT tracking tactics, you can more effectively analyze consumer behaviors and subsequently create blog content that initiates the desired consumer reaction. Each blog post should bring you one step closer to improving, maintaining or acquiring a valuable consumer relationship.
Cohn Consulting Corporation is the trusted choice when it comes to staying ahead of the latest information technology tips, tricks and news. Contact us at (770) 321-5532 or send us an email at info@cohnconsultingcorp.com for more information.
"Your Professionalism with this situation at the Zero hour is definitely a rarity. Your team's response was to take on a project that you had no prior knowledge of other than a customer was in a tight spot and needed assistance."