Strategic IT planning is vital for the success of your company. It has to take into account your existing systems, on-going projects, new business goals, and real world budgets. But many businesses neglect to consider what is changing from a technology perspective and why. Projects that may have made sense last year may not be the right decision for this year. New trends represent new opportunities that could change how budgets for IT are allocated.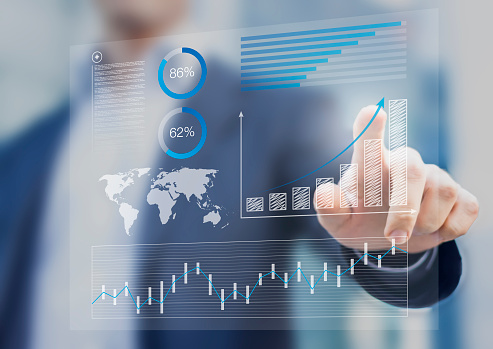 2016 is going to see the continuation of some trends and the introduction of new ones. Here are the top 8 trends that we see for 2016 that should be considered as part of your strategic IT planning:
The Device Mesh: Combining traditional PC's with mobile devices (laptops, smartphones, tablets), wearables and smart watches, smart TV's, home and automotive sensors, and the Internet of Things, the device mesh will give your management, employees, customers, vendors, and the public an increasingly complex way to connect and interact with your business.
Cloud Computing: Businesses and their vendors will continue to migrate IT to hosted platforms. This includes basic applications such as email, private servers hosted in data centers, hosted data storage, managed security, and full application suites.
Big Data: With the ability to track and store all aspects of the IT experience, more vendors will deliver advanced analysis of big data trends. This, in turn, will give businesses the ability to better understand, manage, and improve their products and services.
User Experience: With almost universal connectivity to the cloud through a wide range of devices in the device mesh, the user experience – whether for employees, customers, prospects, or vendors – will become increasingly important as a competitive differentiator.
Fast and Reliable Data: Combining the device mesh, cloud computing, and big data, along with an enhanced user experience, the ability to move large amounts of data quickly will become increasingly important. This will translate to larger bandwidth requirements, redundant connections, and better monitoring and management of communications.
Security: As we've already seen in 2015, security has the power to make or break a business. Cybercriminals will continue to improve their attacks and vendors and managed services providers will continue to provide better defenses. With the device mesh, cloud computing, and multiple connections, planning for robust security will be a major consideration in any IT plan.
Intelligent Business Continuity: With the increased connectivity to a business' systems, greater distribution of a business' data across the enterprise, cloud, the device mesh, and the evolving threat of cybersecurity, the ability to restore business functionality quickly and reliably will be more important than ever. Basic backup and long recovery times will not provide the reliability that businesses and their customers need.
Managed IT Services: As always, most businesses do not have the internal resources and advanced experience to implement these advanced technologies. Nor should they, as it is not the core business of a company to "do IT". Managed IT service providers will continue to provide the high level consulting, strategic planning, advanced technical knowledge, project experience, and day-to-day management that businesses need. All while providing predictable IT budgeting and a superior IT experience.
Cohn Consulting Corporation knows that creating a proper IT strategy needs to factor in emerging industry trends. We also know that helping you grow and transform your company takes a lot of time, effort, and knowledge. That's why we happily track these trends and help integrate them into your strategic IT plan.
Want to know more about the 8 tech trends to watch in 2016? Contact Cohn Consulting Corporation at (770) 321-5532 or send us an email at info@cohnconsultingcorp.com for more information.
"Your Professionalism with this situation at the Zero hour is definitely a rarity. Your team's response was to take on a project that you had no prior knowledge of other than a customer was in a tight spot and needed assistance."